Karen Walsh is the Professional Education Team Leader and Clinical Scientist at the Centre for Ocular Research & Education, (CORE) based at the University of Waterloo, Canada. She has previously worked as a Professional Affairs Manager in the contact lens industry, and in clinical practice in the UK. She holds a post graduate diploma in Clinical Optometry from City University, London UK, and is a Fellow of the International Association of Contact Lens Educators and the British Contact Lens Association.
At the time of writing, on Monday 16th March 2020, the latest World Health Organisation (WHO) Situation report (number 55) reminds us that the global risk assessment for coronavirus disease (COVID-19) remains very high, with more than 10,000 new cases confirmed in the last twenty-four hours, contributing to a total number of 153,000 cases worldwide.
It is completely understandable that COVID-19 is the main, and almost the only news-topic global media are focusing on at the moment. This brings with it a tsunami-sized amount of information and advice on a daily basis. That information ranges from credible, evidence-based sources, to more speculative and sensationalist reporting. As we all try to come to terms with implementing advice on the best ways to reduce the spread of the disease, inevitably the topic of contact lens wear is raised.
Google "COVID-19 and contact lens wear" right now and it is likely that conflicting advice will be offered. Newspaper articles with headlines of "Can you catch coronavirus from your contact lenses?" and some allied health organisations advising "switching to spectacles rather than contact lens wear to limit the number of times the face is touched" easily raise concern that contact lens wear may not be safe during the COVID-19 pandemic. The same google search also returns results from global contact lens experts providing reassuring, evidence-based advice. So what are the facts that eye care professionals and contact lens wearers need to know?
Facts, not myths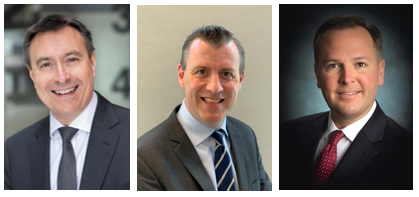 The deluge of conflicting and in some cases, misleading information prompted global contact lens experts to act. A joint statement by Lyndon Jones, director of the Centre for Ocular Research & Education (CORE) at the University of Waterloo (Canada); Philip Morgan, director of Eurolens Research at The University of Manchester (United Kingdom); and Jason Nichols, Associate Vice President Research and Professor at the University of Alabama at Birmingham School of Optometry (United States) and editor in chief of Contact Lens Spectrum provides the following information:
Contact Lens Wear is Safe. Despite myths and misinformation that have arisen in recent reports, contact lens wear remains a safe and highly effective form of vision correction for millions of people worldwide.
Proper Hand Washing is Essential. When using contact lenses or spectacles, careful and thorough hand washing with soap and water followed by hand drying with unused paper towels is paramount. For contact lens wearers, this should occur before every insertion and removal.
Disinfect Contact Lenses. Contact lens wearers should either dispose of their daily disposable lenses each evening, or regularly disinfect their monthly and two-week lenses according to manufacturer and eye care professional instructions. A helpful guide for patients can be downloaded from the clinical insight section of this issue of contact lens update.
Disinfect Spectacles and Glasses. Some viruses such as COVID-19 can remain on hard surfaces for hours to days, which can be transferred to spectacles wearers' fingers and faces. This especially holds true for presbyopes (people generally over the age of 40). Most presbyopes require reading glasses and they may be putting them on and off their face multiple times a day. This age group appears to be among the more vulnerable population for being more seriously affected by COVID-19, as compared with contact lens wearers, who are typically younger.
Discontinue Lens Wear Only if Sick. Ceasing contact lens wear when sick is advised, consistent with guidance for other types of illness.
Spectacles are Not Proven to Offer Protection. There is no scientific evidence that wearing spectacles or glasses provide protection against COVID-19 or other viral transmissions.
This joint statement provided a timely, evidence-based factual update to the growing concerns around contact lens wear and COVID-19. It has already been shared widely by global media outlets and other professional organisations. Eye care practitioners have also chosen to use the information to share with their patient base to provide independent, reassuring advice and information.
The above information is echoed by other professional groups and contact lens manufacturers. In the UK, the British Contact Lens Association (BCLA) has released guidance for both eye care professionals and patients. These documents reiterate several points regarding the importance of hand hygiene when touching contact lenses and the face, along with ceasing contact lens wear if feeling unwell. They also clearly state that "there is no evidence that contact lens wear should be avoided by healthy individuals, or that contact lens wearers are more at risk for a coronavirus infection compared to spectacle wearers." They make a further point that "there is currently no evidence to suggest any correlation between the usage of contact lenses and the spread of COVID-19."
Johnson & Johnson Vision also echo the same reassuring advice in a recent statement, supporting the messages given by public health officials with regard to avoiding touching the face and eyes, and that contact lenses can be worn safely when following proper care instructions as given by the eye care professional. CooperVision have issued similar advice for contact lens wearers, reinforcing the importance of following strict hygiene measures, and reiterating that there is currently no evidence to suggest there is any increased risk of contracting coronavirus through contact lens wear. Eye care practitioners and contact lens wearers can also access the same safe wear information via Alcon.
In recent days other professional bodies have also produced advice, both on recommendations for maintaining safe clinical practice in general, and, in some cases, on contact lens wear in particular. These include updates from the American Optometric Association, the Canadian Association of Optometrists, the Ontario Association of Optometrists, the British College of Optometrists, the GP Lens Institute, and the Scleral Lens Education Society. It is expected that many other professional bodies, academic institutions and contact lens manufacturers will follow with similar advice.
Hand-washing advice
It should be recognised that the focus on hand washing for contact lens wearers is not a new recommendation in light of COVID-19. The importance of adhering to good hygiene practices is fundamental to maintaining ocular health in anyone who uses contact lenses. What the current global situation has done is to provide an opportunity for a timely reminder of why hand washing is necessary for this group of patients.
A recent peer-reviewed paper from Professor Emeritus Desmond Fonn and Professor Lyndon Jones, director of CORE, published in Contact Lens and Anterior Eye draws attention to how hand washing habits could affect the development of contact lens related microbial keratitis and corneal inflammatory events. A review of this paper and its recommendations can be found in the feature article of this special edition of contact lens update.
Best-practice hand washing advice is currently being shared in relation to helping to control the spread of COVID-19. The U.S. Centers for Disease Control and Prevention and World Health Organization recommend that people clean their hands often to reduce their risk of contracting the virus. Specifically, they advise all people to:
Wash your hands often with soap and water for at least 20 seconds especially after you have been in a public place, or after blowing your nose, coughing, or sneezing.
If soap and water are not readily available, use a hand sanitizer that contains at least 60% alcohol. Cover all surfaces of your hands and rub them together until they feel dry.
Avoid touching your eyes, nose, and mouth with unwashed hands.
Use approved personal protective eyewear (medical masks, goggles or face shields) in certain settings involved in the care of patients, also noting that personal spectacles and contact lenses do not provide adequate protection in situations where additional safety measures are required. (https://apps.who.int/iris/bitstream/handle/10665/331215/WHO-2019-nCov-IPCPPE_use-2020.1-eng.pdf)
Take away points
What are the key points to remember with regard to COVID-19 and contact lens wearers? Make sure your patients know there is no evidence to suggest they cannot continue with safe contact lens wear providing they are in good health. Practicing proper hand washing techniques before handling lenses and touching their face or eyes is important for contact lens wearers all the time. Focus on hand hygiene and avoiding facial contact with unwashed hands is clearly elevated at present in relation to COVID-19. Standard advice should already include ceasing lens wear if feeling unwell, and this is no different in cases of suspected COVID-19.
Eye care practitioners have good evidence-based information available from which they can reassure and advise contact lens wearers about COVID-19, whilst also taking the opportunity to remind them of the need for good hygiene practices in general. In a fast-changing situation such as a global pandemic, it is sensible for practitioners to ensure they keep up to date with current advice, seeking out that information from credible, professional, regulatory and government sources.